SHAD Motorcases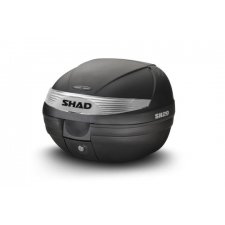 We are a proud SHAD Dealer.
Their products are very high quality and their selection will rival that of Givi.
We prefer them over Givi due to their ease of use. If you are running errands around town you do not need to use the key every time you want to open your top box. You don't realize how much of a pain that is on other cases until you use a SHAD box and then you'll agree.
We stock the full range of mounting kits for Kymco and Hyosung, but we can order kits and brackets for any bike, just give us a call or send an email and we can get it for you in a few days
---
$212.99
The SHAD SH40 cargo top case is a medium sized fully removable Top Case featuring enough storage c..
$94.98
SHAD offers a new upper rack, which allows you to increase the capacity of your SHAD top case when..